Life casting is the process of taking a mould (usually of the hands or feet) and recreated them in beautiful 3D detail to provide a keepsake that you can treasure for many years to come. Here at Bembridge Castings I offer a wide range of life casting options suitable for the entire family. Please explore my website to see the different combinations of family casts, colours and mounts. If you have any question don't hesitate to get in touch.
Bembridge Casting Gift Voucher
A casting makes the perfect gift. Buy a voucher for any of my casting packages.
View Gift Voucher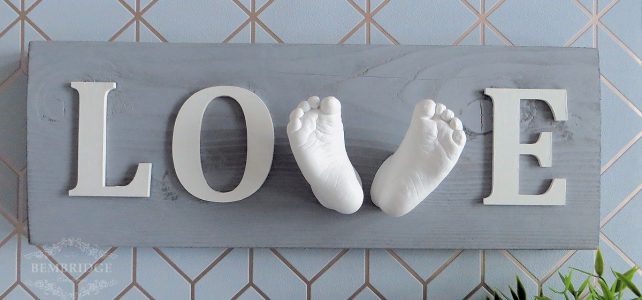 My LOVE signs feature beautifully detailed casts of your child's hand or feet, mounted with 3D letters on to read LOVE. This can be done with two feet to form the V or a hand to form the O –
Read more
Feedback
Had a lovely experience with Bembridge castings, my baby sat for them to make a casting and Izzy was patient and generally great with him considering he was a wriggle monster! She was friendly, quick and efficient and even tidied up after herself! He casting is beautiful and very good quality! Can't wait to get some more in the future! Thank you very much
Great service! Such a lovely friendly lady. Came to our home & we have just received our sons beautiful foot casting! Will definitely be back for me!