Casts can be finished in a range of colours including white, rose gold, pewter, copper or bronze. I hand paint casts layering different shades to give realistic metallic finish. Each casting is sealed, painted and then sealed again to create a beautiful looking cast with a long-lasting finish.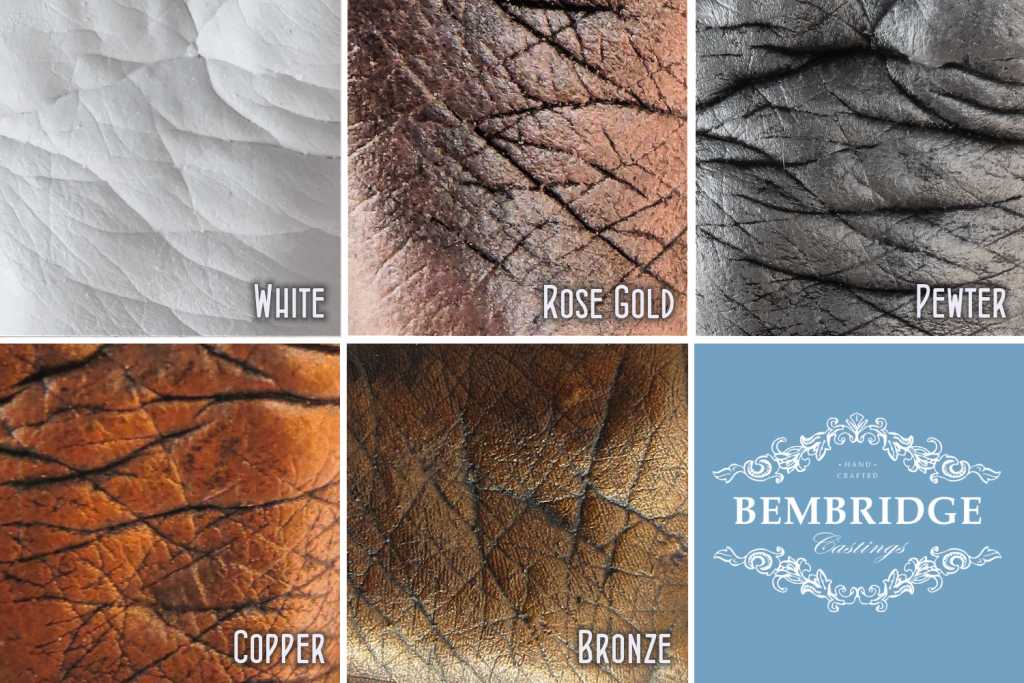 It's difficult to capture the finish accurately in photos, so you are welcome to view example casts in person during your babies casting session before making a final decision.
If there is another colour you would prefer, just ask, I can usually accommodate custom colours too.