2020 'First Christmas' Baby Baubles
Although these 'baubles' are popular all year around, they make excellent 'First Christmas' keepsakes or gifts for the family. Last casting date for finishing ready for Christmas 2020 is 1st November. I know that sounds early, but it's important that casts have around six weeks to dry before being finished so they keep for many Christmases to come!
Price: £65 (Additional Baubles £55)
If you'd like to give your babies casting a little extra protection, but don't want a frame, these open fronted glass baubles make a great alternative. The baubles are approximately 12cm, with a slightly flattened base so they can either be hung or displayed free standing. I can provide a wire bauble hanger with a round or star base for an additional £5.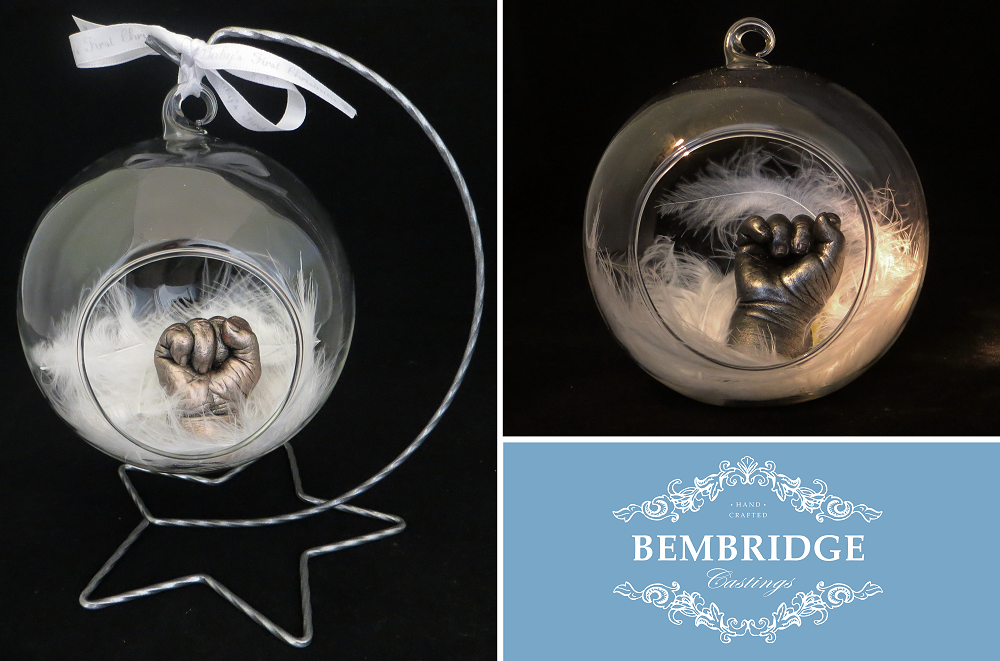 The cast is mounted inside, surrounded by a nest of soft white feathers. Due to the bauble size they are suitable for children under 12 months only.
Cast Colours
You can pick from my usual range of colour finishes, but I personally love the rose gold for this.