At Bembridge Castings I know that sometimes special family members have four-feet rather than two, so I'm pleased to announce my new dog paw casting service to compliment my baby and family castings.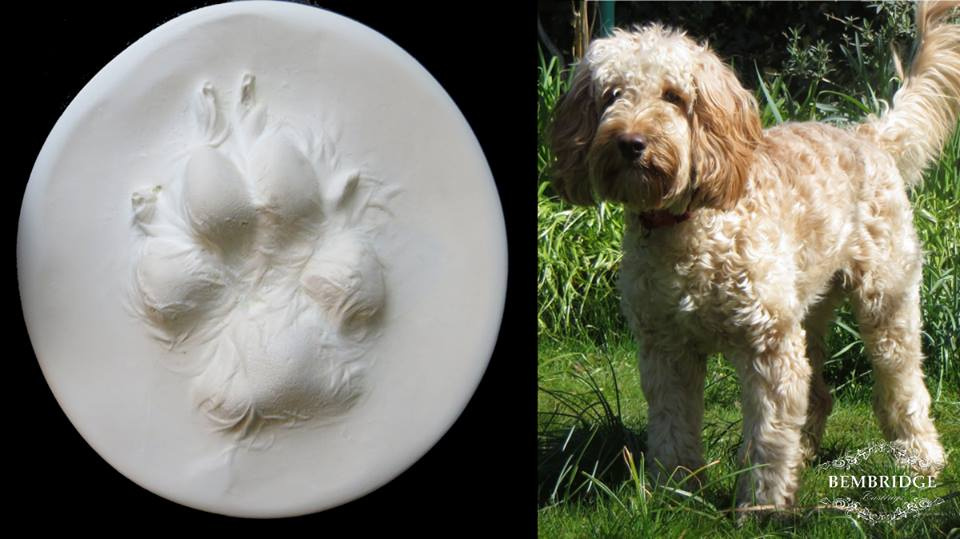 My Paw Casting Service
Your dog will need to be comfortable with gentle handling, as I will press their foot into soft modelling clay to take an impression of their paw. This only takes a few moments. I then make a 3D cast from the impression using the same high quality materials used for human casting. The completed casting can then be coloured, mounted or framed to make a long lasting keepsake.
Free Standing Paws
Free-standing casts are left unmounted, and can be finished in natural (white), silver, pewter, copper or bronze effect, or painted your favourite colour. You'll be amazed at the detail of your dogs paw pads, and fur too for those with hairier toes!
Price: One paw £30

Mounted & Engraved
After your cast is completed in your chosen finish it can mounted on a wooden plinth with your dog's name engraved. Plinths are available in a rustic finish or solid oak. Each one is  hand made to order to fit your casts, so if you'd like an alternative wood or style please ask, I'm always happy to tailor a package to your needs.
Prices for Mounted Paws
Rustic Wood Plinth: One paw £45 / Additional paws £35 each
Solid Oak Plinth: £50 / Additional paws £35 each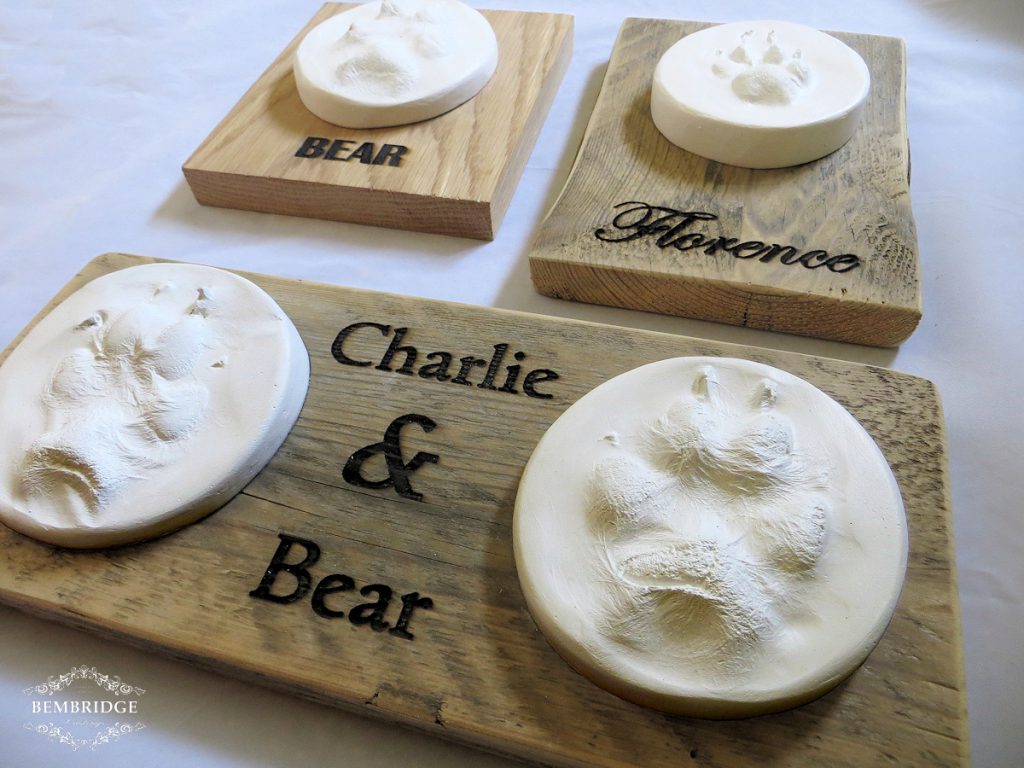 Framed Paws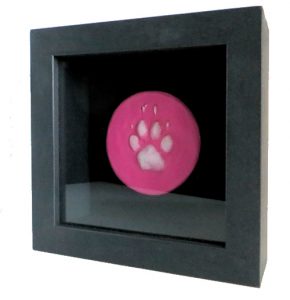 Paws can also be framed an engraved name plaque, just like my baby casts. Frames are available in a range of finishes including oak, beech, white, black, blue or pink, and with a choice of mount colours so you can completely customise your finished casting to match your home and personal preferences. Find out about box frame options here.
Price: £70 one paw / Additional paws please enquire
Prices include casting sessions in my Leighton Buzzard studio – please get in touch to discuss what you'd like for your paw casting or make a booking.
Paw Casting Examples: