Family castings offer a stunning and unique keepsake. Combine hands from siblings, parents, children, grandparents or couples in a variety of ways that are then cast in fine plaster, preserving precious moments in stunning detail for many years to come.
Casting Packages
My family casting packages all include a home visit to take the initial moulds, your chosen finish, mounting on a solid oak plinth and delivery of your finished cast. Casts can be finished in natural (white), silver, pewter, copper or bronze. Choose a personal message or the date which can either be on an engraved plaque or engraved directly on to the plinth. The process from taking the mould to delivering your completed casts takes approximately 8 weeks.
Options – Parents, Grandparents, Children
Family casting can include any combination of adults and children – capture the bond between parent, or grandparent, and child – their hands don't stay small for long. Casts can be taken with family members holding hands or taken separately and arranged together on a plinth. Separate castings can work well for younger children who aren't able to understand the need to hold on for a few minutes while the mould is made. I can discuss the options with you to help you decide what will work best for your family and give you the result you will be happy with.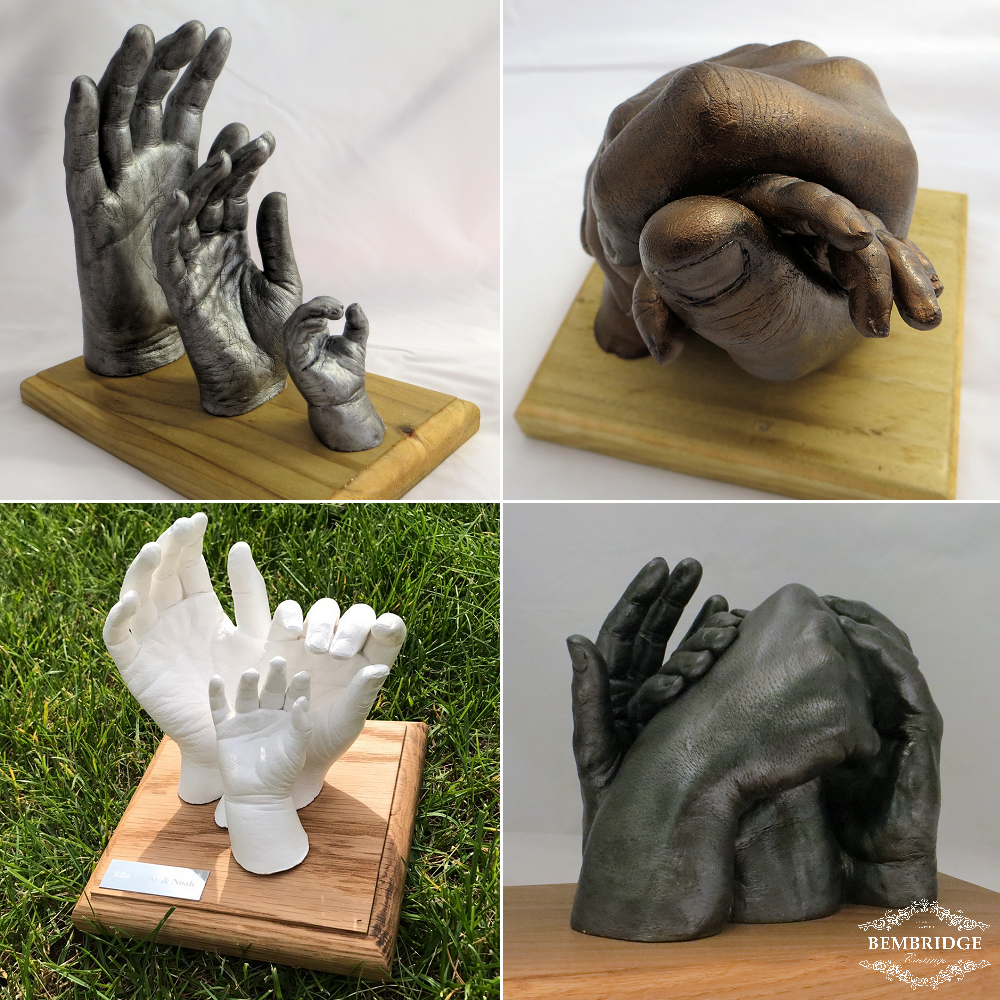 Family Casting Prices
Remember, my casting prices include everything – casting, your choice of finish and mounting, and delivery of the final piece.
One adult and one child £130
Two adults or 2-3 children £150
Two adults and one child £160
Two adults and two Children £170
(Children count as those under 16)
If you would like more information or have something special in mind, please contact me to discuss your requirements and receive a quote.
Save
Save