I spent a lot of time selecting good quality box frames to mount baby castings. Each frame is made to order so you can select something that will display your casts just how you want them. The options for cast colours, frame, mount and engraved plaque give hundreds of combinations so each finished piece is unique to you.
Luxury Deep Box Frame
Many companies produce cheaper frames that look passable from directly in front, but when viewed at a slight angle (which you often do when walking through a room) show a low quality box stuck on the back of a standard picture frame.
The luxury box frames I use are handmade in the UK and look great from all angles.
Box Frame Colours
Box frames can be stained or painted in range of colours including natural light wood, oak, beech, black, white, pink or blue. It's always difficult to accurately represent colours on screen, but you'll be able to view samples in person when you visit my studio for your casting. All frames are made to order so you can finalise your choice at your casting appointment.
Frame Mount Colours
Your box frame will include a back mount providing the background colour and cut out mount framing your casts at the front. You can choose the colour of both the back and front mount from any combination of white, ivory, black, silver, pink or blue. Again, you can see samples in person during your casting appointment.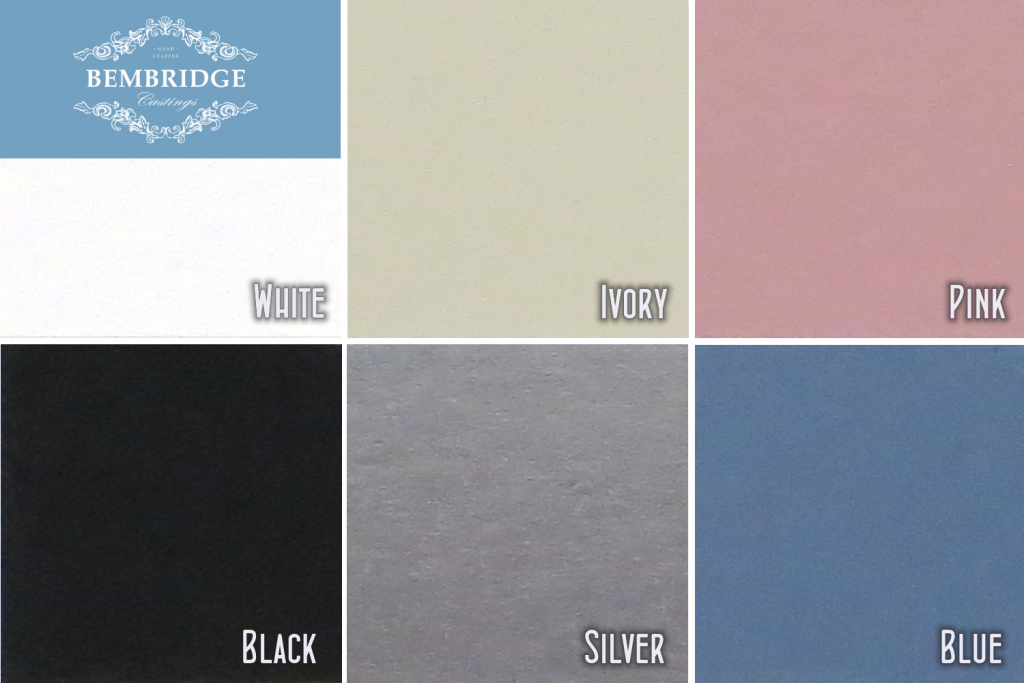 Box Frame Sizes
Each frame is made to order to fit your casting. The prices quoted on my website usually account for standard sizes for the type of cast being mounted e.g. little feet for baby casts (children under 12 months old). Often it's possible to mount larger casts, for example older children, but there will be a slightly increased cost to accommodate the price of a bigger frame. Just ask for a quote if you'd like something you don't see listed on my website.