My plinth mounted baby casts feature beautifully detailed casts of your child's hand and foot. These are usually mounted on oak, but if there is something else you have in mind let me know as I can usually accommodate custom orders.
Price
Price: 2 Limbs (hands or feet) £80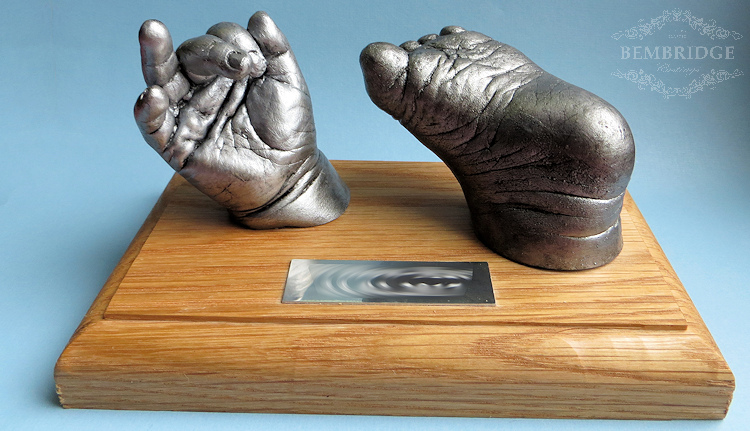 My Plinths
The prices for plinth mounted casts include a solid oak plinth as standard. The wood I use for plinths is real solid oak, not wood veneer. Every one is custom made by my talented partner in our own wood workshop. That means the size, type of wood, and style of the plinth can be selected to perfectly compliment your cast. If you have something special in mind please ask as I'm always excited to try new ideas.
Cast Colour Options
The casts can be finished in a range of colours: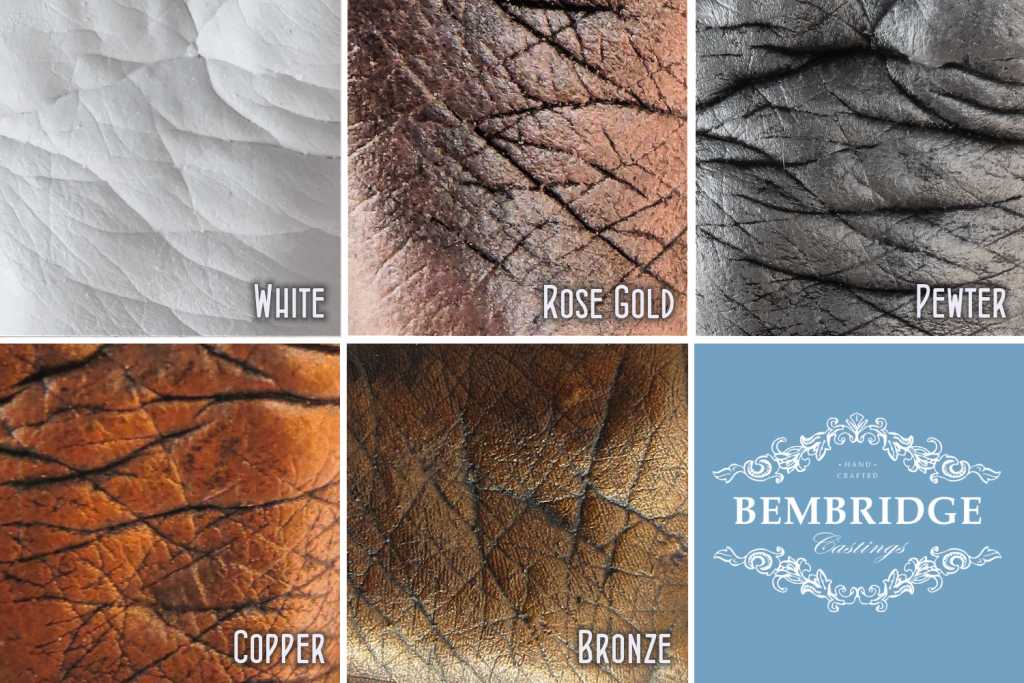 Plinth Mounted Casts Gallery
Please get in touch with me if you have any questions or would like to make a booking.